Frozen Drink Machine Rentals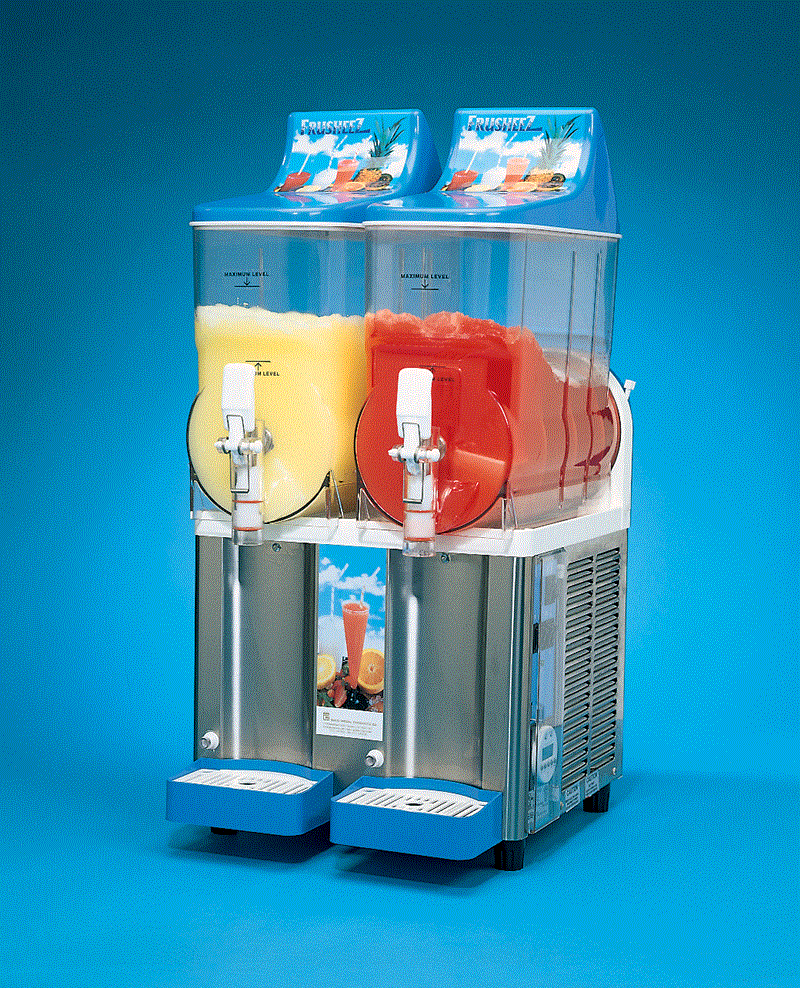 Celebrate your special event with a frozen drink machine from Alotta Coladas! We deliver and set up the machine so all you have to do is pull the handle and enjoy! No ice required!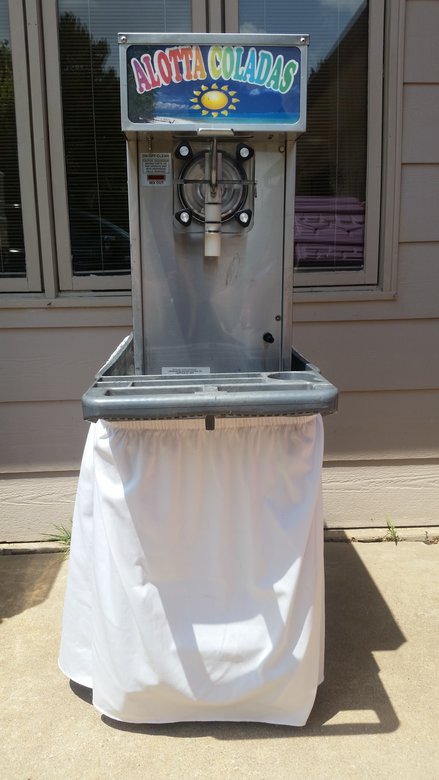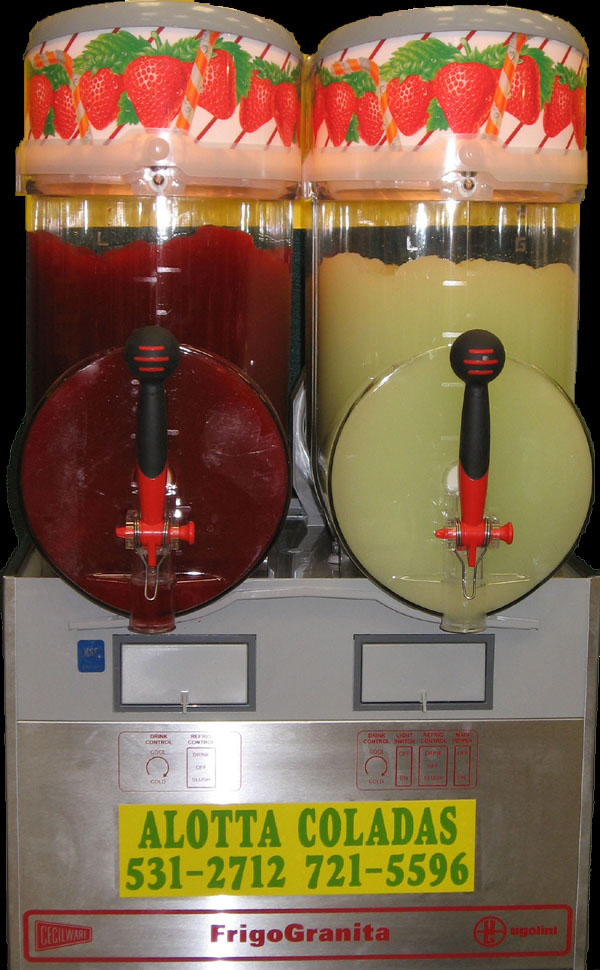 Margarita machines are great for...
Weddings
Graduations
Block Parties
Fundraisers
Family and Class Reunions
Employee Appreciation Events
Birthdays
and more!
You supply the people, we'll bring the party!!
Alotta Coladas provides a fun, easy way to supply your special event with frozen drinks! Prepare the mix, with or without alcohol, and pour it into the machine. In less than 1.5 hours, your drinks will be ready to serve with no downtime between mixes! We return to pick up and clean the machine after the event has ended, or the next day, so all you have to do is party!
Flavors of mixes
---
Our mixes are great with or without alcohol!
*All alcohol is provided by the customer
Strawberry
(1.75L Rum or Tequila)
Lime
(1.75L Tequila or Vodka)
Peach Bellini
(Six 750mL bottles White Champagne, 1L Rum or Vodka, .5L Peach Schnapps)
Pina Colada
(1.75L Rum or Coconut Rum)
Blue Raspberry
(1.75L Vodka or Tequila)
Hurricane
(1.75L Rum)
Mai Tai Out of Stock
Lemonade
(1.75L Vodka)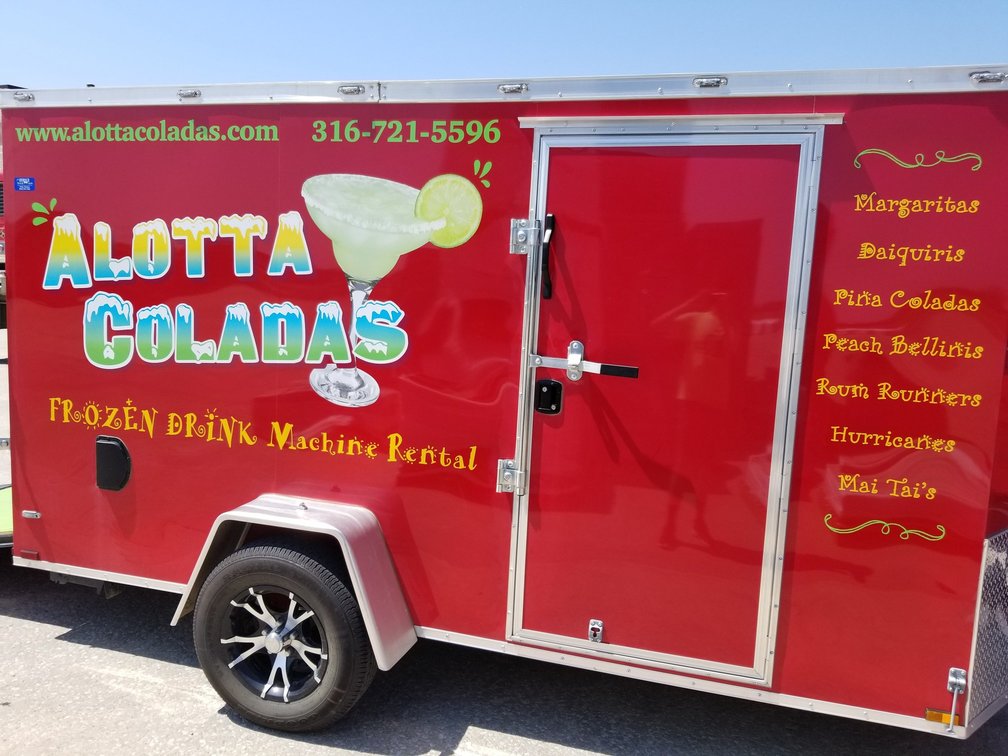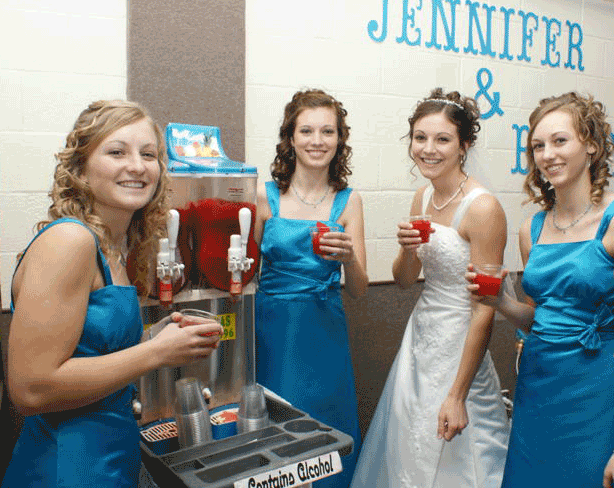 Frozen Drink Machines are great for Wedding Receptions!!
Call us to make your next party a blast with margaritas from Alotta Coladas!
(316)721-5596